In our summer offer we tried to choose light summer courses. We have a homemade beef hamburger also- we strongly recommend to taste it! The 2 person platter is also a favourite, we guarantee, that You won't stay hungry after eating it……The gourmands' choice can be the Roasted Foie gras with forest mushroom sauce, or the cheese-ham-Foie gras stuffed chicken breast roulade.
The raw material to our Argentinian sirloin steak had been found with a careful search, and this experience can be even better with a glass of excellent red wine (Figula III or Konyári Cabernet-Syrah).

Let us offer You our light dessert cup, which is a Panna cotta with forest fruits or the speciality of the house: crepe filled with poppy seed creme, served with red wine-flavoured plum jam. On our menu many traditional, Hungarian dishes – like the Gipsy Roast (pork), the Pork stew Brasov style, the Wienerschnitzel, the traditional cottage cheese pasta and the turkey breast steak with delicious salad on its side can be found.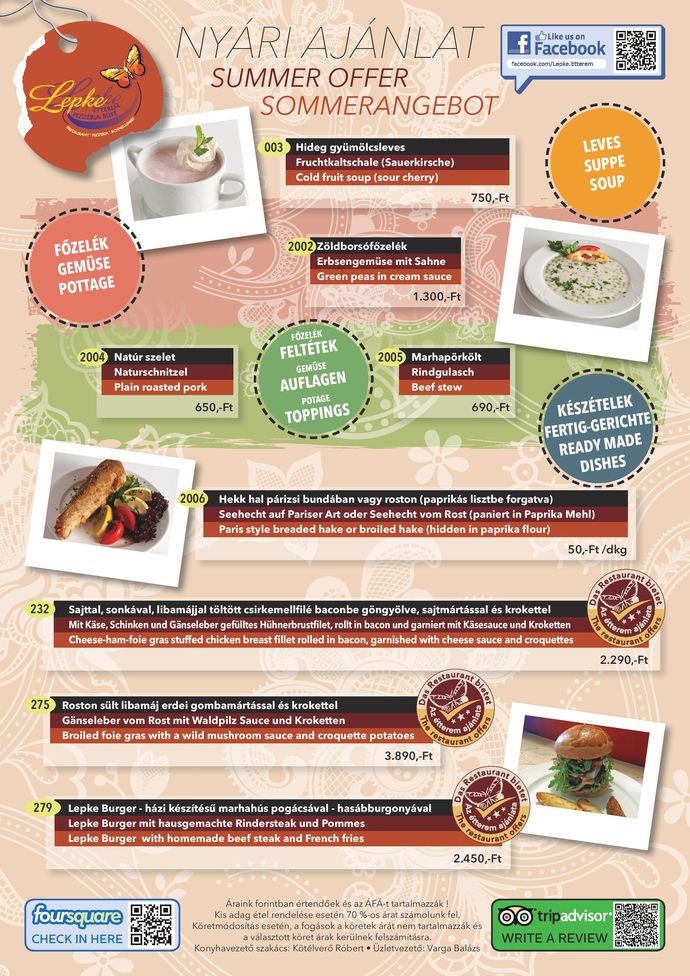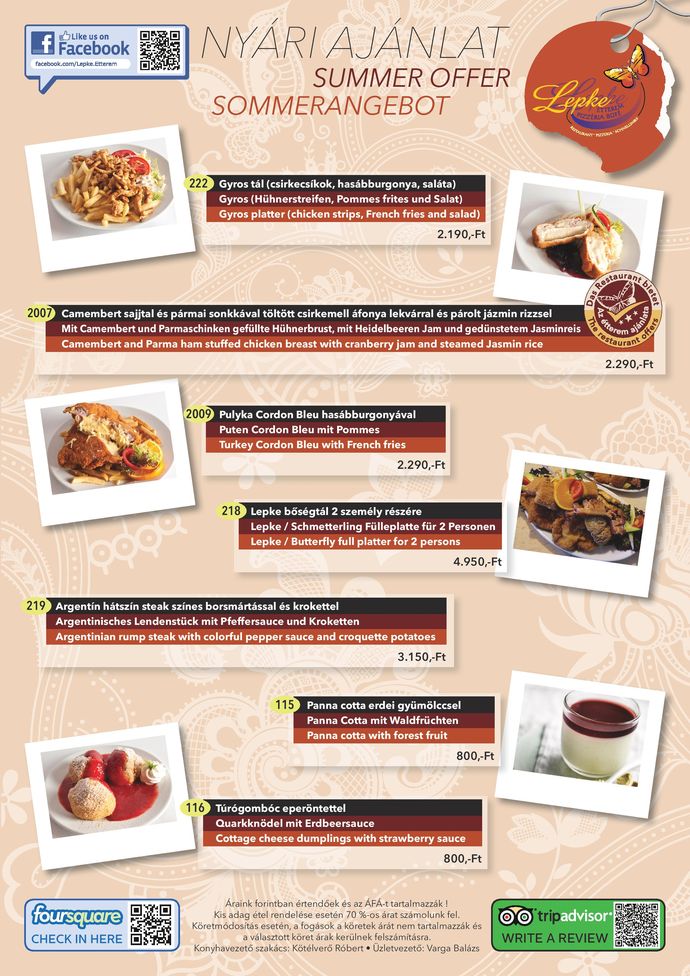 Lepke (Butterfly) Restaurant